INDUSTRIAL STYLE LIGHTING IS TRENDING
The industrial style emerged more as a necessity than as a fad back in the 50's in New York City . There, factories and warehouses in disuse began to be enabled as homes.
Its origin is what marks the peculiar characteristics of this eclectic decorative style that is based on bare walls and combination of antique furniture with metal objects with aged appearance.
One of its advantages is that many pieces of furniture and decoration can be purchased in traces, which means that there is no need to make large outlays. Glass bottles, aged suitcases and old books are some of the elements that can not be missing . The key to succeed is knowing how to combine them with the rest of the home decoration.
METAL LAMPS, THE DECISIVE TOUCH
For industrial-style lighting, metal lamps are mainly used . In our lamp shop you can find many of them. A trend that is very fashionable in terms of industrial style lamps are the filament bulbs that remind the incandescent bulbs of all life , but now are LED type , which consume a small part of the energy they consumed old . The cables are visible and can be colored and covered with textiles.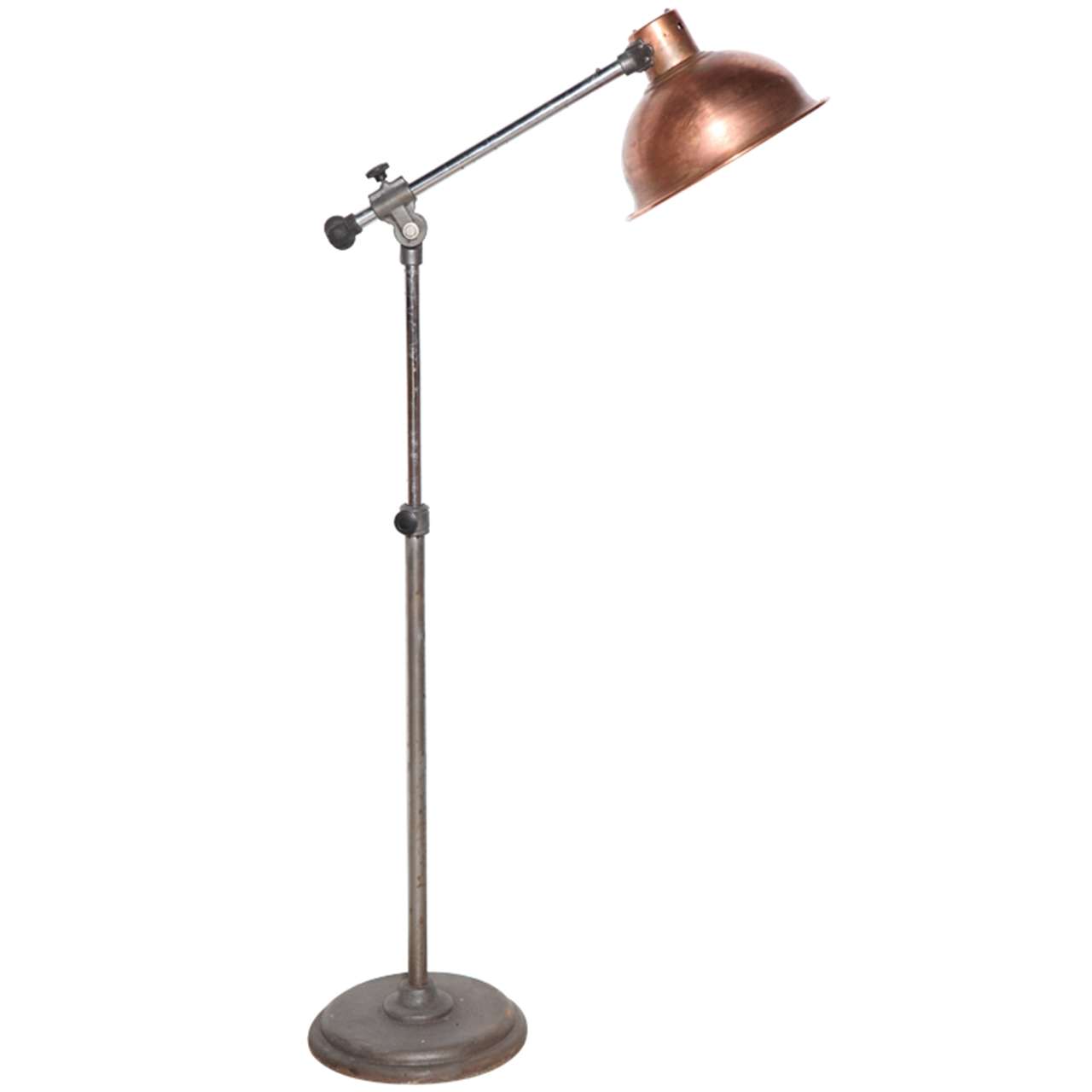 Another of the keys to industrial lighting are the floor lamps that remind the spotlights of the film studios.
As for the range of colors , in the industrial style blue, beige, white, black, gray and brown predominate , in addition to the metallic ones such as bronze and copper . The earth and dark tones are ideal in this style , but to achieve a more luminous and cozy environment should be decorated with more light than dark tones . The blacks and grays produce a much more sober effect.
The industrial style lighting will be the perfect touch to achieve that atmosphere in decoration. But lamps of this style fit very well in other environments . For example, they combine perfectly with modern-style furniture .
A trick to get that decadent air of the old factories and warehouses that originated this style is to expose the wires of light , choosing for it some that are more decorative. We can also hide them but pass them through copper, black or silver colored tubes that are visible . This, in addition, will allow us to place the points of light where we are most interested without worrying about the cables being seen.
Finally, the spotlights on the ceiling and the wall sconces adapt very well to this style and provide a focused lighting that helps highlight any corner.